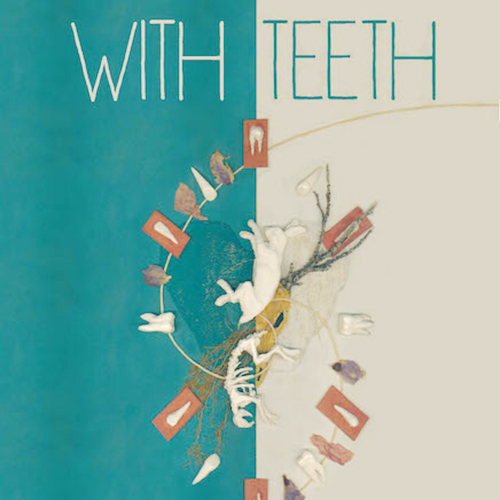 Natanya Ann Pulley Book Launch & Reading
October 25, 2019 @ 5:30 pm
Join Natanya Ann Pulley for a reading from her new book, WITH TEETH. Reception to follow. Free copy for the first 50 attendees.
Experimenting with voice, form, and genre, Pulley crafts a chorus of women voices who are in the process of reclaiming and telling their own stories as they slip through the cracks of our spatial and temporal reality. This collection explores how we tell stories, personally and collectively as a society, as we become stories ourselves. Through turns—haunting, playful, tragic, and comedic—Pulley crafts a surreal fever-dream collection that will linger long after you finish reading.
WITH TEETH is Natanya's debut story collection and the winner of the 2018 Many Voices Project Prize through New Rivers Press. She is a Diné writer (Kinyaa'áani dóó Táchii'nii) from Utah residing in Colorado Springs. Natanya is the founding editor of Hairstreak Butterfly Review and teaches texts by Native American writers, Fiction Writing, and Experimental Forms at Colorado College.
Presented by: The Colorado Springs Fine Arts Center at Colorado College, The Andrew W. Mellon Foundation Grant for Southwest Arts and Culture, and National Endowment for the Humanities Grant