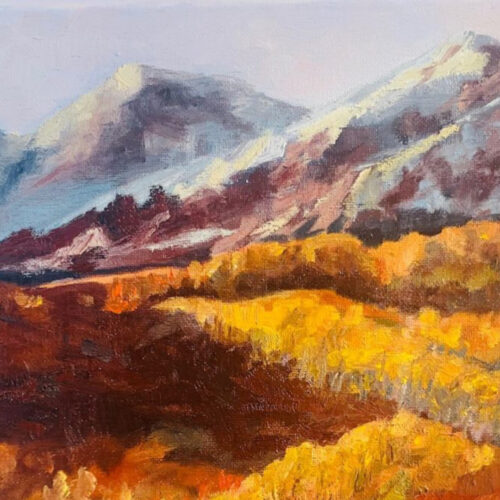 Painting the Seasons: Winter
Nature is a gold mine of inspiration – what better way to explore its countless variations than by painting the seasons? The winter landscape lends itself to cool shadows and warm sunlit reflections. In this workshop, we will use a limited palette to simplify color mixing and create a harmonious painting. Attention will be given to creating shapes, values, and soft and hard edges for capturing the winter landscape.

Level II – This class is for those who have taken at least one class in the medium. Students should be comfortable with the basics of how to use and manipulate the medium.
Ages 16-Adult