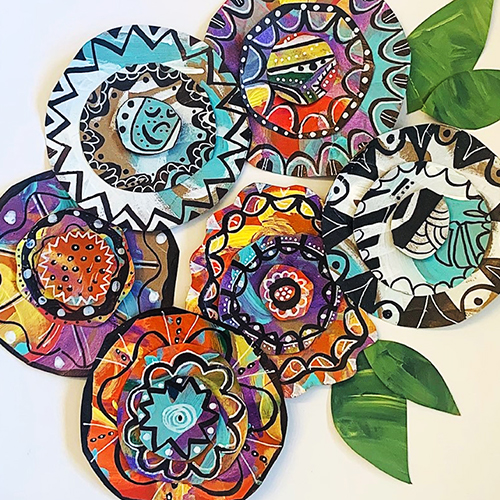 Libation Creations: Spring Edition
Artmaking Happy Hour Series
The days are getting longer, the sun is shining brighter, and blooms are beginning to recolor our world. That's right, spring is in the air! Revitalize and celebrate with artist Linda Sagastume and mixologist Angelina Rice whose springtime creations will inspire as we usher in new beginnings.
Here's what to expect-
Step 1: Angelina will guide you through mixing a delicious Spring-inspired Strawberry-Mint Gin Spritz cocktail in a step-by-step demonstration, live from her winery, Mesa Winds, in Hotchkiss, Colorado. (Directions for a non-alcoholic version also provided.)
Step 2: Drink in hand, follow along with Linda as you create vibrant painted paper flowers using items you probably already have around the house.
Step 3: Sit back, sip, and admire your creations!
Share along with your artsy happy hour loving friends & family! No skills necessary. This is a fun live event and participants are encouraged to engage and ask questions along the way. You'll receive a list of drink ingredients and art supplies upon registration.
FAC Members: $5; Non-members: $10