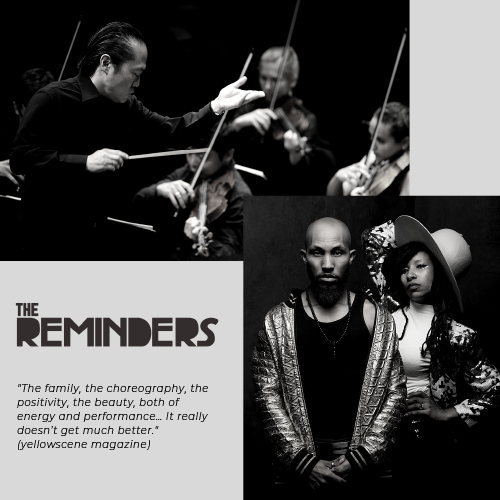 Summer Music Festival: Outdoor Festival Celebration
Featuring the CC Summer Music Festival Orchestra with works by Copland, Prokofiev, and Beethoven.
Free and open to all!
With very special guests The Reminders
A rare and remarkable musical duo with undeniable magical chemistry, The Reminders transcend the bounds of expectation to uplift and entertain. They seamlessly blend razor sharp rhythms and raw, soulful vocals with reggae-tinged hip-hop beats to highlight their relevant and inspiring messages. The couple shares a partnership in both music and life as Samir and Aja have been married for over a decade.
The Reminders have been recognized and applauded for their work internationally through concerts, tours, music awards, TV and radio appearances. Having shared the stage with artists such as Snoop Dogg, Nas, Big Boi, and touring with Ms. Lauryn Hill.