Frank Mechau, detail of Wild Horses, mural, 1936.
To celebrate our region's Western heritage, we put up a small exhibition of Wild Horses in the first-floor galleries. One of the artists in the line-up includes Frank Mechau, a Broadmoor Art Academy painting teacher. Before teaching here in the late 30s, Mechau studied at University of Denver, the Art Institute of Chicago, New York, and Europe. In France during the 30s, he was heavily influenced by Cubist painters.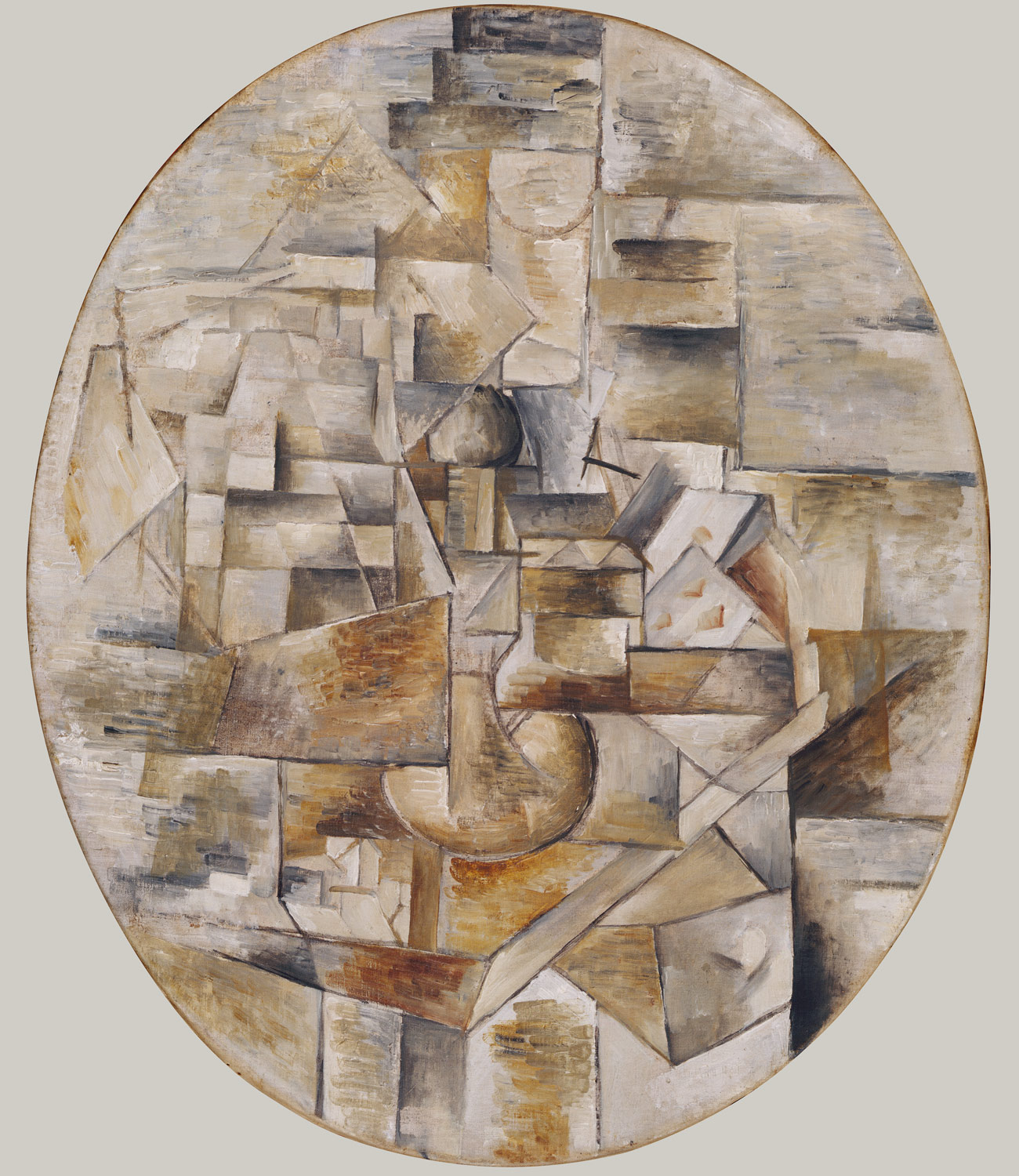 What kind of parallels do you see between this cubist painting
and Mechau's works? Georges Braque, Candlestick and
Playing Cards on a Table
, 1910, 
oil on canvas (
image source
).
When the Great Depression hit, Mechau gained a WPA mural commission in 1934 and 1935. After his international travels, he returned to Colorado and opened the School of Modern Art in Denver. He produced Horses in the Night (1934) for the Denver Public Library, and continued his galloping horse motif with the completion of FAC courtyard mural in 1935. Three of his Denver students assisted him, Eduardo Chavez and Permanent Collection artists Jenne and Ethel Magafan.
Wild Horses
On view in the first-floor galleries June 28–Aug. 19, 2012