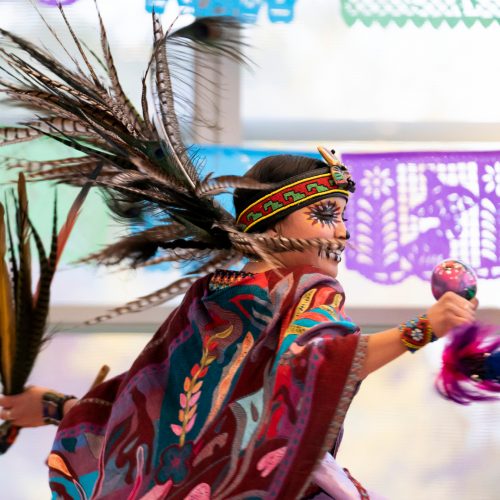 Día de Muertos Celebration
Join us for a special community gathering for Día de Muertos, a celebration of life that demonstrates remembrance, love, and respect for those who have gone before us. The tradition originated in Mexico but is celebrated throughout Latin America and parts of the United States. More details to come!
This event is free and open to the public.
Please let us know you plan to join us for Día de los Muertos
Photo: Grupo Folklórico Sabor Latino of Denver perform during a Dia de los Muertos event at the FAC on Tuesday, November 2, 2021. Photo by Lonnie Timmons III / Colorado College.