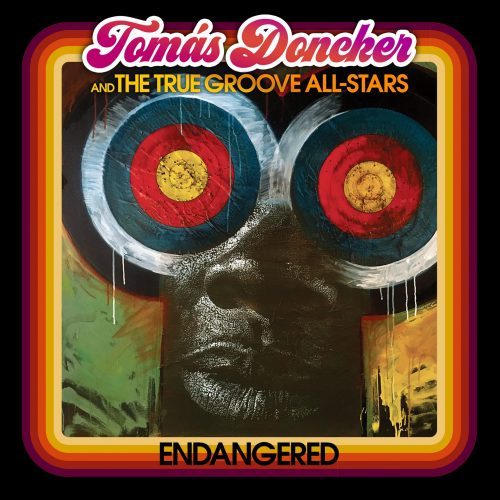 Endangered Record Listening
We'll be joined by Tomás Doncker & The True Groove All-Stars creators of Endangered, a live music and multi-sensory installation performance steeped in 21st Century Psychedelic Soul. Inspired by the Afro-Futuristic and politically charged artworks of Colorado's own Floyd D. Tunson and powered by lyrics from Pulitzer Prize winning poet Yusef Komunyakaa, Tomás Doncker and The True Groove All-Stars chart a sonic journey to freedom, a modern day revolution of the mind. This is the first opportunity to listen to and purchase the record pressed by Abbey Road Studios made in conjunction with the Endangered performances taking place June 17 & 18. Artists will be available to sign records, event posters, and meet listeners.
Endangered premieres at the Fine Arts Center on June 17 & 18, as an intimate site-specific performance in the Floyd D. Tunson: Hearts and Minds exhibition.
The Deco Lounge will be open for drinks.