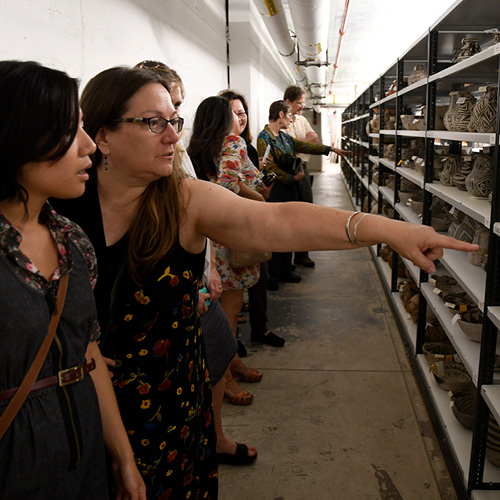 FAC Member Tour: Museum Collections
The collections team at the Fine Arts Center invite you on an exclusive behind-the-scenes tour. See how the museum stores the 17,000 works entrusted to its care and stewardship, and learn about ongoing collections projects including mural conservation, object inventory and cataloging, and NAGPRA compliance. After a tour of the collections storage spaces, enjoy a private walk-thru of the new Agents of Care gallery, and discover how the space is supporting collections-driven learning and community collaboration. Join our team as we pull back the curtain and demystify museum practice, inviting you to be an active partner in the care of the collections we safeguard.
Make a night of it! Stick around after the tour for our First Friday Art Party.
Please RSVP
Space is limited