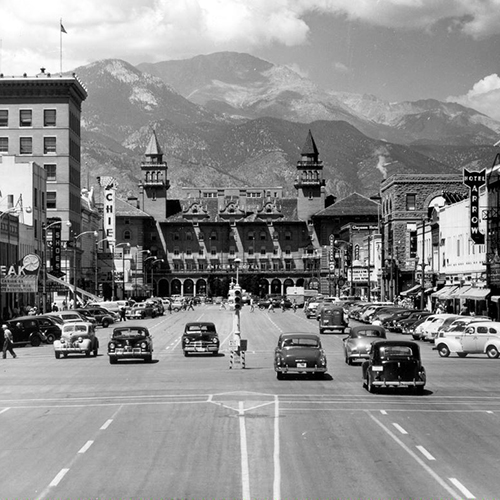 Making Memories Downtown History Stroll
August 20, 2022 @ 10:00 am
FAC members are invited to a special downtown walking tour in partnership with the Pioneers Museum. From the colorful displays of Hispanic heritage at La Fiesta Bonita in Acacia Park, to the anti-Vietnam War peace vigils held in front of the U.S. Post Office, history is made downtown. On this walking tour guests will explore the meaning of downtown for previous generations and in their own lives, as they consider stories of celebration and protest, identity and belonging, entrepreneurship, and carrying on beloved traditions.
Join a knowledgeable guide from the Pioneers Museum for this ¾ of mile downtown stroll that starts and ends at Story Coffee Co. (120 E. Bijou St) in Acacia Park. The tour will last approximately 90 minutes. Wear comfortable walking shoes, bring water, and be sure to dress for the weather.
Space is limited, $5 per person
Not a member? Join today for as little as $5 per month!
Image: Pikes Peak Avenue with Second Antlers Hotel (c. 1950) courtesy of Colorado Springs Pioneers Museum