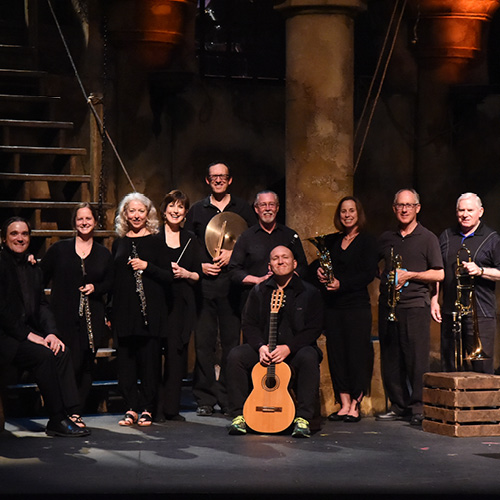 City as a Venue: Musical Theatre Concert
Saturdays in the Park with the FAC
FREE – pre-registration recommended | Acacia Park Bandshell
Fine Arts Center Pit Orchestra
REgister for 1 p.m. performance
Join the Fine Arts Center Pit Orchestra for a special outdoor performance downtown. Big Band, swing and musical theatre are all part of this joyful walk down memory lane. With special guest vocalists and FAC favorites Jennifer DeDominici and Nathan Halvorson joining in to bring back fond memories of the musical theatre history of the FAC!
Jerry McCauley and Friends
Register for 2:30 p.m. performance
Join Jerry McCauley and Friends (Kelli Dodd, Rebecca Myers, Cheerish Martin, Aria McCauley, Miranda McCauley, Miriam Roth) for an afternoon of songs and storytelling! Classical, R&B, pop, musical theatre — you'll be pulled into the rich narrative of Jerry's four decades as a pianist, singer, and music director. Making music and telling stories from behind the piano has always been where Jerry feels most alive, and he wants to share that joy with you!