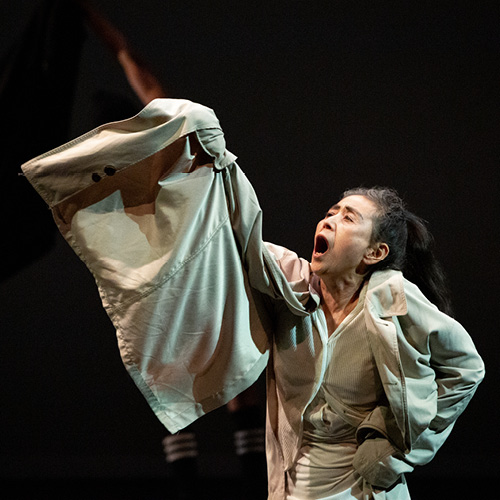 Eiko Otake: Public Talks and Conversations
In celebration of Otake's solo exhibition I Invited Myself, Vol. II, the Department of Theater and Dance at Colorado College will host a series of two-day events featuring film screenings, live performance by Otake, and conversations with faculty, scholars, and curators.
Eiko Otake; Thomas (T.) Jean Lax, Curator, Department of Media and Performance at the Museum of Modern Art; Joshua Chambers-Letson, Professor of Performance Studies at Northwestern University; Rosemary Candelario, Associate Professor of Dance at Texas Woman's University; Jodee Nimerichter, Executive Director of the American Dance Festival; Karen Shimakawa, Chair and Associate Professor of Performance Studies at NYU Tisch School of the Arts. Additional guests to be announced.
All events are free and open to the public.
Image: Eiko Otake, photo by Ben McKeown