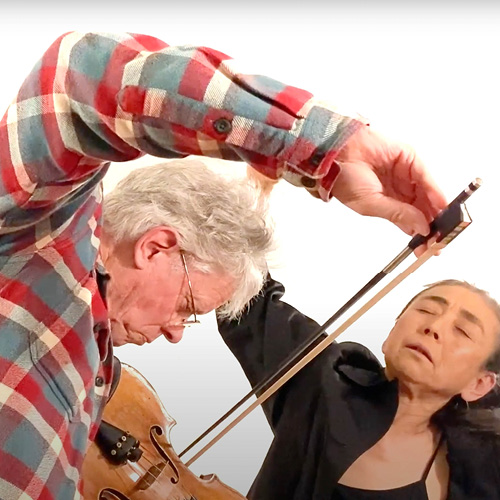 First Friday Art Party
Join us for a special First Friday celebration from 5–8 p.m. featuring a live performance with Eiko Otake and David Harrington followed by an artist talk.
Evening includes:
FREE museum admission — see what's on view
5:30–7:30 p.m. Eiko Otake and David Harrington performance followed by artist talk with Philip Bither, Senior Curator for the Performing Arts, Walker Arts Center, Minneapolis*
5:30–7:30 p.m. Roma Ransom will be playing in Deco Lounge
Art in Deco Lounge by Alan Baccarella
FREE downtown shuttle, THE ZEB, running along Tejon Street to downtown art galleries
---
*In celebration of Otake's solo exhibition I Invited Myself, vol. II, the Department of Theater and Dance at Colorado College is posting a series of two-day events in the Colorado Springs community.
In this site-specific performance, Otake will perform a series of actions in different museum locations while leading audiences to her exhibition on the second floor. Audiences should be prepared to follow Otake and find places to sit or stand in each location. Please be mindful that site-specific performances do not always offer clear sightlines, leaving it to audiences to discover how to best arrange themselves in the moment. There will be limited seating available for audience members who need physical support during the performance. Audience members may request mobility/physical assistance at patron services.
Please RSVP  for the performance and talk on July 7
All events are free and open to the public.
---
About Roma Ransom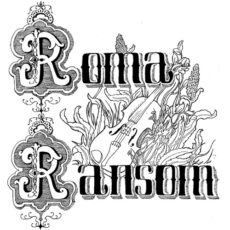 Great music should do three things- connect you to the past, inspire you to envision the future, and find you wholly in the present moment. Roma Ransom does all three. Their repertoire includes old-time traditional ballads like Shady Grove and St.James Infirmary as well as sounds from European cultures, mainly that of Romania (hence the duo's name) yet the music of Roma Ransom is distinctly their own. The sultry sweetness of Grace Easley on vocals paired with the couples' vast instrumental array combine to form a style that can fit the mood for any setting. The couple was trained classically from an early age, (Grace on violin/viola, Gordon on guitar) making them an excellent choice for weddings and banquets in addition to their usual venues, namely restaurants, coffee shops and pubs.
---
David Harrington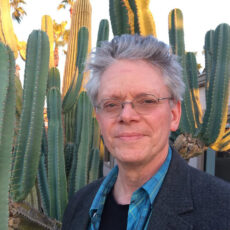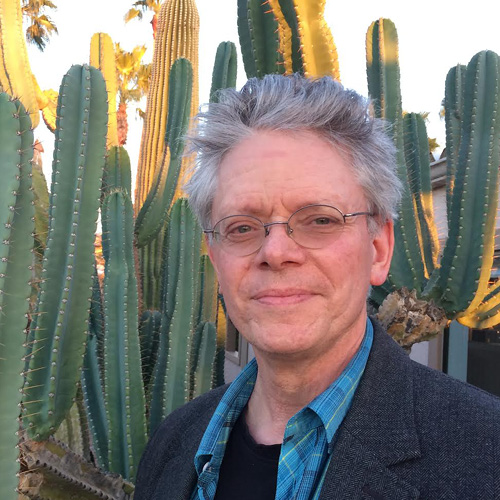 The Kronos Quartet has broken the boundaries of what string quartets do. —The New York Times
David Harrington is the artistic director, founder and violinist of the Kronos Quartet. For 50 years, San Francisco's Kronos Quartet has combined a spirit of fearless exploration with a commitment to continually reimagine the string quartet experience.
In the process, Kronos has become one of the most celebrated and influential groups of our era, performing thousands of concerts worldwide, releasing more than 70 recordings of extraordinary breadth and creativity, and collaborating with many of the world's most accomplished composers and performers.
Through its nonprofit organization, Kronos Performing Arts Association (KPAA), Kronos has commissioned more than 1,000 works and arrangements for string quartet —including the recently completed 50 for the Future library of free, educational repertoire. Kronos has received more than 40 awards, including three Grammy Awards and the Polar Music, Avery Fisher, and Edison Klassiek Oeuvre Prizes—among the most prestigious awards given to musicians.
Eiko Otake Eiko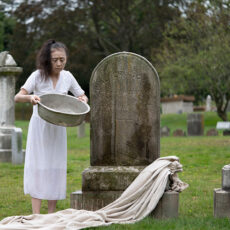 Otake dances with a stillness at once excruciating and exquisite. —Jill J. Tan for Guernica
Born and raised in Japan and a resident of New York since 1976, Eiko Otake is a movement-based, interdisciplinary artist. She worked for more than 40 years as Eiko & Koma, but since 2014 has been working on her own projects.
Eiko has performed her solo project, A Body in Places, at over 70 sites, including Danspace Project PLATFORM and three full-day performances at the Metropolitan Museum of Art. In 2017, she launched The Duet Project, a series of experiments with a diverse range of artists both living and dead. For the occasion of the 20-year anniversary of 9/11, Eiko presented her monologue Slow Turn.
Since 2014, Eiko and photographer historian William Johnston visited irradiated Fukushima several times to capture photographs of her dancing in Fukushima. A Body in Fukushima, the book, was published in 2021, and Eiko edited a film of the same name, which premiered at MoMA's Doc Fortnight 2022.
Eiko is the recipient of the MacArthur Fellowship, Doris Duke Award, Scripps American Dance Festival Award, and a Bessie's Awards and its special citation.